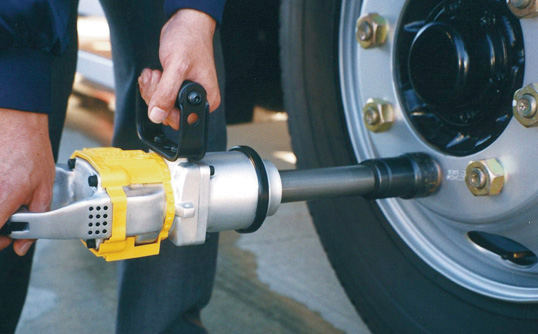 The pneumatic impact wrench or rattle gun, as it is better known, is one of the staples of any automotive workshop. Whilst battery powered impact wrenches have become more popular, there is no denying in a busy workshop or for heavy duty jobs the pneumatic impact wrench can be the most reliable option.
NITTO KOHKI is best known for its Genuine CUPLA air fittings and its ATRA ACE magnetic based drills but are also the distributors of KUKEN air tools in Australia. The KUKEN Japanese-made impact wrench range hosts an impressive performance, further enhanced by their ergonomic shape making it comfortable to hold and is very well balanced.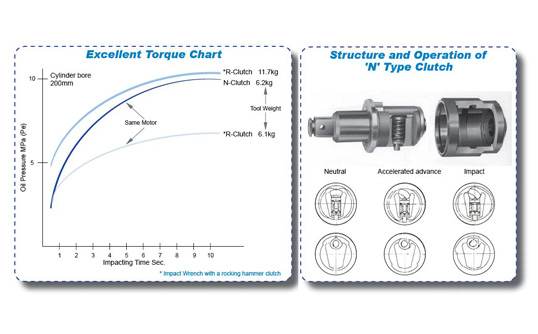 These impact wrenches come in either conventional clutch or 'N' type no-hammer clutch systems in both pistol grip and D-handle options. The KUKEN developed 'N' type clutch system resolves a number of feature of the conventional impact wrenches giving stable rotation and contained lubrication functions resulting in incredible durability. These tools are built to last.
As with all impact wrenches it is advisable to wear hearing protection however the 'N' type range benefits from lower noise levels and minimum air consumption and their shift-on action ensures less damage to bolts and nuts. The operator also benefits from the low vibration, reducing fatigue and assists with trouble-free maintenance, whilst the all steel construction makes them oil resistant and easy to clean.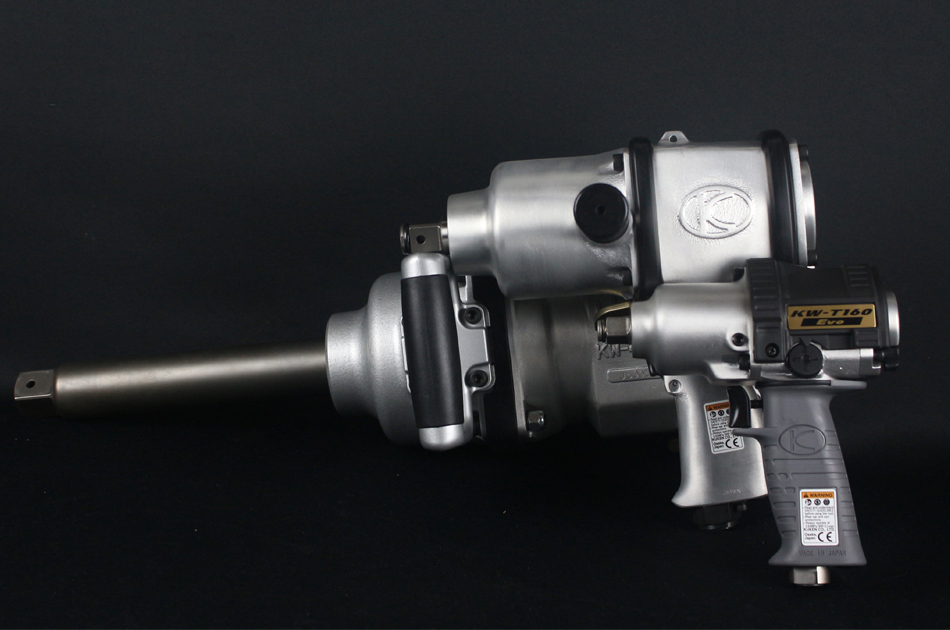 The conventional range models start at 1.5kg for the ½" KT160V model ranging up to 38kg for the 1½" KT75F.
Extended anvils are also available, which come in handy when removing some wheel nuts, as it keeps the gun away from the rim, preventing damage whilst also allowing us to stay clear of the wheel arch.
As with all tools sold by NITTO KOHKI, the KUKEN impact wrenches are fully serviceable right here in Australia just by contacting your NITTO KOHKI representative or distributor. Their three strategically placed warehouses and dedicated state staff offer an exceptional backup service.
CONTACT US
IF YOU WOULD LIKE TO SPEAK WITH A SALES REPRESENTATIVE OR BOOK A PERSONAL TOOL DEMO, WHY NOT CONTACT US TODAY.
CLICK FOR DETAILS